In Memoriam
---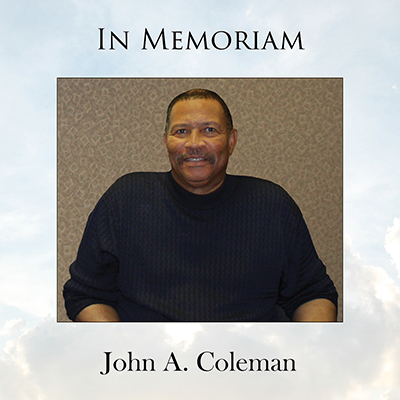 It is with great sadness that we share with our Credit Union community that our former ILWU Credit Union President and CEO, John Coleman, passed away on Sunday, September 19, 2021.

John served as President/CEO for 14 years, from 1999 until he retired in 2013. John's vision and commitment to the Credit Union and our members was important to our growth and success. Most notably, under his leadership we opened our San Pedro Branch and Credit Union assets grew exponentially from $21 million to more than $139 million. We are thankful for the opportunity to have known and worked with John. We appreciate his leadership and guidance for so many years.

We'd like to extend our sincere condolences to John Coleman's family. Our thoughts and prayers are with you all.